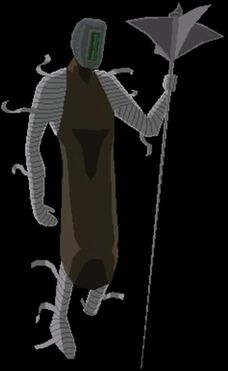 Theodore DeCabe is the protagonist in the fourth game of the Chzo Mythos series 6 Days a Sacrifice. He is a building inspector for the city council. Having received an anonymous tip from Janine about an unauthorized building extension to the Optimology building, he is sent by city council to investigate. He calls ahead and sets up an appointment with Mr. Garot to inspect the building. Upon arriving, Theo is knocked down an empty elevator shaft after he refuses to come back another time. Theo, heavily injured, then begins his struggle to survive and attempts to escape in the underground complex of the Optimology building with Dr. Harty and Janine.
The lost prophecy of Chzo labels Theo as the Man of Purity, and Chzo brings Theo to the World of Magic to serve as the New Prince in place of the Tall Man.
Ad blocker interference detected!
Wikia is a free-to-use site that makes money from advertising. We have a modified experience for viewers using ad blockers

Wikia is not accessible if you've made further modifications. Remove the custom ad blocker rule(s) and the page will load as expected.